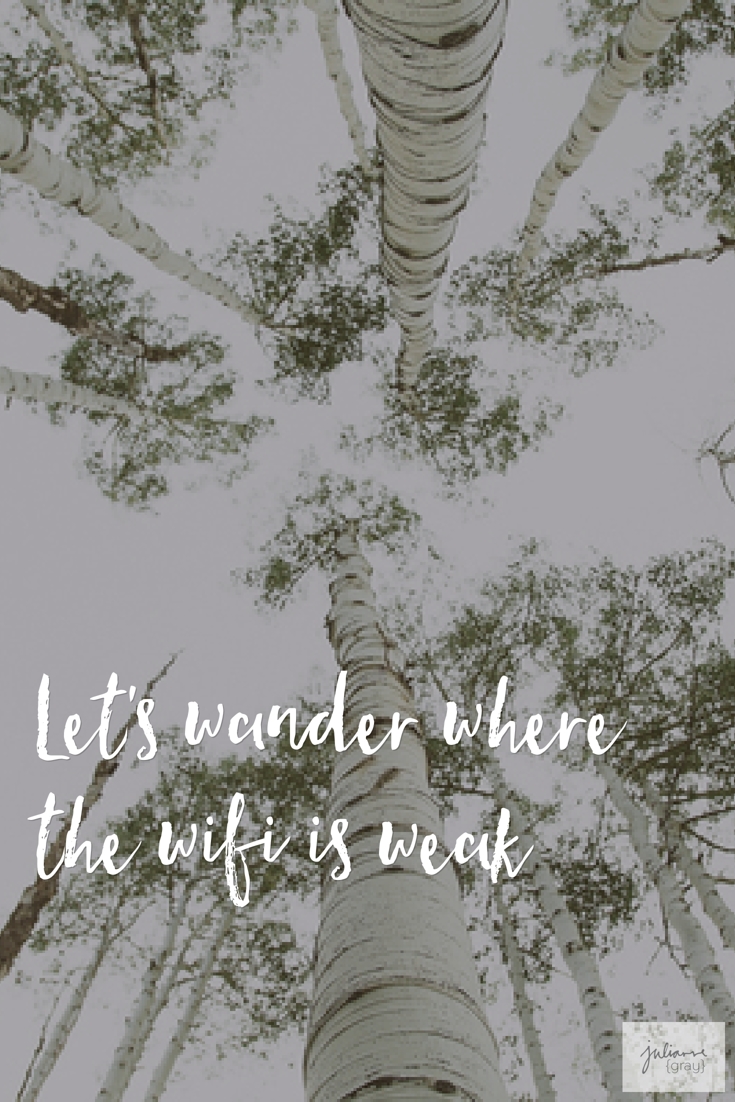 Walking in the woods is a way that I clear my mind, get inspiration, and both connect–with God, nature, the world at large–and disconnect–from social media, the news, daily stress. It's a complete reset for me and something I had come to think of as a solitary activity. I should mention, this wasn't always the case. I grew up camping and hiking with my parents, my siblings–big sister and two younger brothers, my grandparents, and very often, all of my cousins on my dad's side. It was a family affair.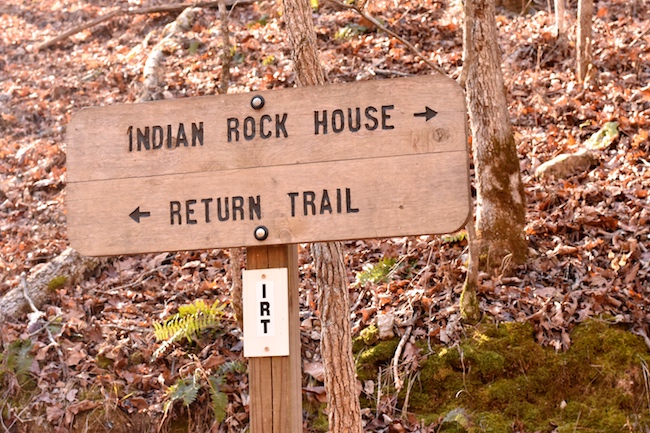 Buffalo Point was where we spent much of our time camping and hiking. The Indian Rockhouse Trail was one of our favorites, but I admit I hadn't been back there since childhood.
My Newfound Hiking Sisterhood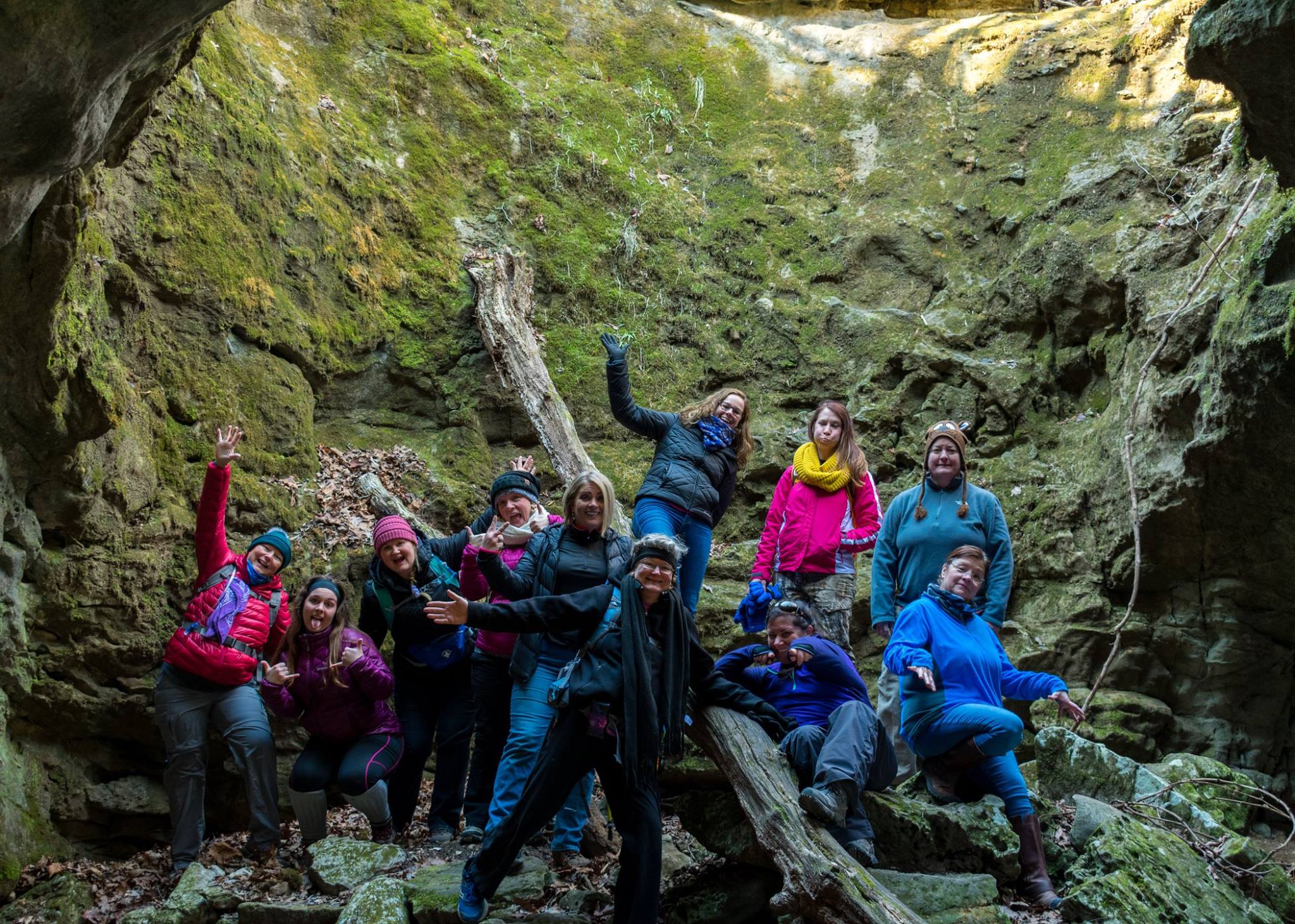 Now that I'm a Trailblazer for the 10,000 Women Trail Project and the newly minted 2018 Girls Who Hike ambassador for Arkansas, I'm beginning to hike with a new kind of family. The experiences I've had so far have taught me that I need this tribe of women who love being together in the outdoors. It doesn't matter that some of us are faster than others, or that some of us have been hiking all of our lives and others have just picked it up. We get each other. That's really all that matters. I have enjoyed spending time with every one of the ladies I've met on this journey so far, and I cannot wait to meet even more of you!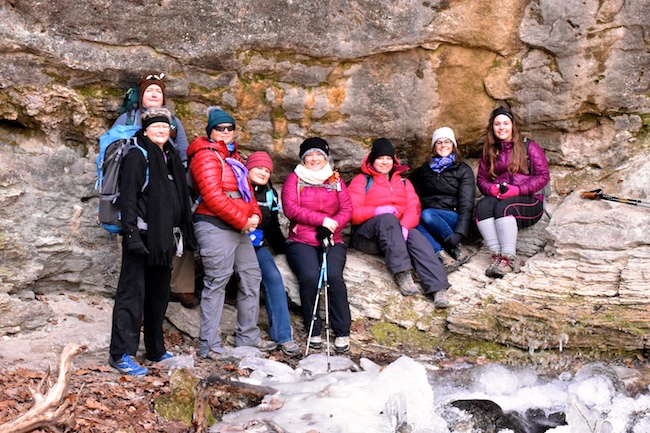 Saturday I hosted the very first official Girls Who Hike Arkansas meet up. I rolled up to the trailhead at 9:30 a.m. hoping that at least a handful of the women who had selected "Going" on our Facebook event would turn up. I was so shocked when 10 other women came out for our Indian Rockhouse Hike in 20 degree weather! Talk about troopers!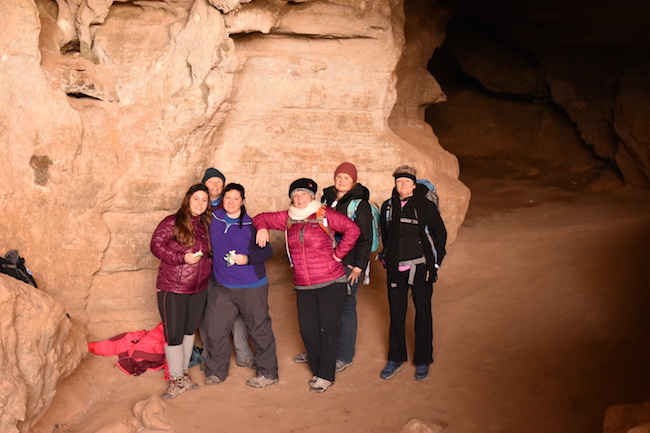 Not only did they not mind the cold, they made every bit of the day fun!
Introducing a new series!
Being outdoors gives me a lot of inspiration, but there are also a lot of people who have inspired me to get outdoors, to go further, to push harder, and to even try my hand at inspiring others to get outside as well. The more I talk to these women that come out and hike with me, the more I am in awe of them and their stories.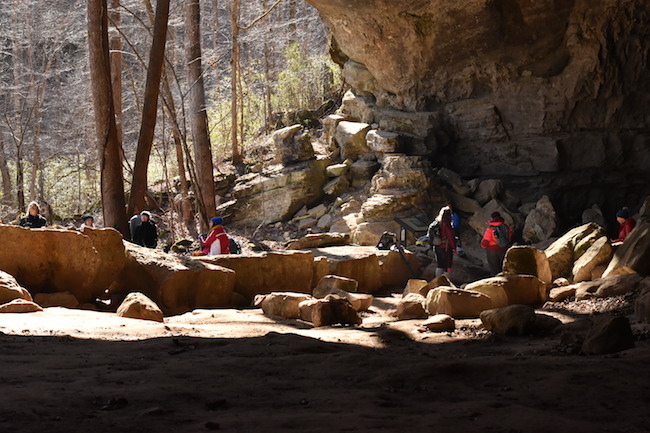 I want to share those stories, with their explicit permission, of course. I've decided to begin a series highlighting these amazing women, all that they have overcome to get to where they are and WHY they were/are drawn to the outdoors. I haven't decided how this series will be presented yet, and I would absolutely love your feedback on this. Would you rather it be a blog series, a podcast, or a video series? I'm open to any and all suggestions. I just want to get this rolling because I know you will be inspired by these women as much as I am!
You may also be interested in reading my post about the 10,000 Women Trail Project — Click here.