The weather is cooling off (68 degrees for my run this morning!), my Facebook feed is filling up with pictures of freshly bathed and smartly dressed children holding "First Day of School" signs, and the parents behind the cameras (er, phones) are collectively exhaling, both in relief and anxiousness, on this Monday morning. In short–it's Back to School time in Arkansas. It's the time of year that makes me think of bouquets of newly sharpened pencils, composition books, trapper keepers (yeah, I know I'm dating myself), and school supplies in general.
Don't you love New York in the fall? It makes me wanna buy school supplies. I would send you a bouquet of newly sharpened pencils if I knew your name and address. -Joe Fox, You've Got Mail
Last month, I volunteered with the United Way of Northwest Arkansas for their Fill The Bus initiative. We collected school supplies at Walmart locations in Benton, Madison and Washington counties to help children in NWA start their school year off on the right foot. After my 2-hour stint in the Arkansas heat, I wanted more. Well, maybe not more of the Arkansas heat, but I wanted to know what else I could do to help send children to school armed with both confidence and the tools for their success. I was secretly hoping this would not include more standing in the hot July sun, but I was ready to roll up my sleeves regardless.
In my search, I stumbled upon Backpacks with a Purpose, or B-WaP. By now, we're all familiar with socially conscious companies with a one for one business model (think Toms, Warby Parker, Tacos4Life, etc.), but B-WaP takes it one step further by giving TWO backpacks for every one purchased. I was so excited to see that this company is based in a state that is a close neighbor to those of us here in Northwest Arkansas, Oklahoma. So cool! I think the bags from B-WaP are great, but I also know that kids like to have a bag that shows a little of their personality and individuality, so I decided to dig around for other companies selling backpacks with similar missions. I think I rounded up the best–there are some seriously awesome companies with equally awesome missions and products out there. I hope you agree!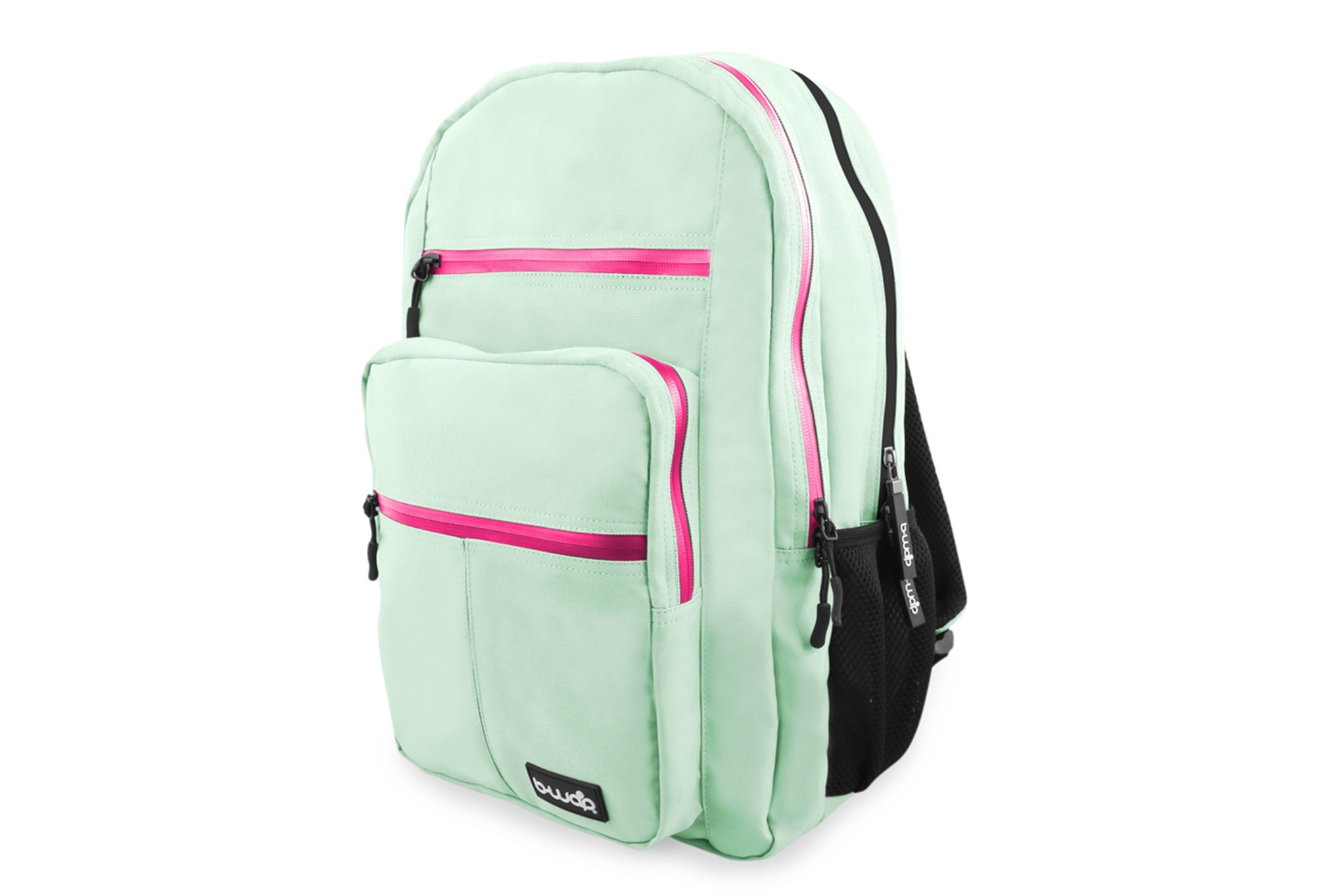 As if giving two backpacks for every one backpack purchased wasn't awesome enough, B-WaP allows you, the consumer, to have a say in where the backpacks are given. During checkout you can select "Domestic" or "International" to have 2 bags sent to either the Regional Foodbank of Oklahoma's Food for Kids Backpack Program, or to The Maisha Project in Kenya, Africa. Read more about BWaP's partners here.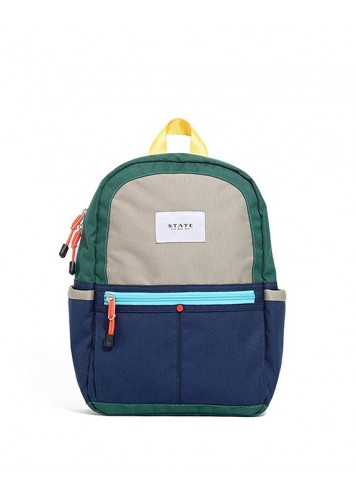 STATE bags are incredibly stylish (check out this sweet dragon backpack), durable, and full of functional storage. On top of that, for each backpack you purchase, STATE hand-delivers a STATE backpack packed with the tools for success to an American child in need. This socially conscious company doesn't stop there though. Their bag drop events are motivational rallies intended to leave the kids receiving backpacks with a renewed spirit and belief in themselves. Side note: How appropriate is it that this week is Gray Week in their Colors of Summer Instagram series?
3. Bixby
Bixby backpacks have a kid-friendly, whimsical style. Whether your kid is into sparkle, animals, things that fly, or even imagination, they will find a bag that will suit them, while also sending one full of supplies to a kid in need with Bixby's "One Here. One There." donation model. Read more about Bixby's mission to donate bags around the world here.
4. Esperos
Esperos bags are plain Jane, and they're okay with that. When you open the website you are met with the tagline, "No frills. No Gimmicks. Just really good bags." Instead of focusing on frills, they focus on functionality and funding education around the world. They accomplish their mission through giving 10% of their profits to The Nobelity Project, an Austin, TX nonprofit that works to bridge gaps in information and infrastructure to ensure education for all.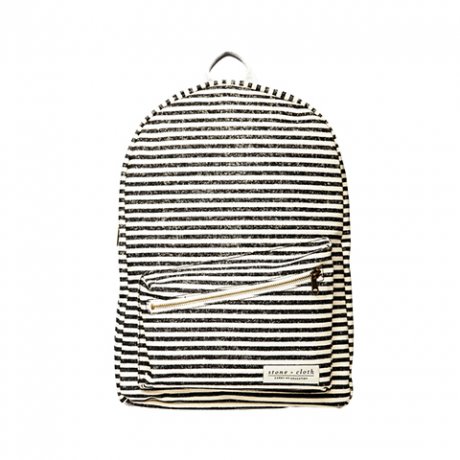 The sophisticated style of the Stone & Cloth backpacks will likely appeal more to older students, or even adults.  Through a partnership with the Knock Foundation to ensure scholarship opportunities for children in Tanzania, a Stone & Cloth backpack purchase provides 25 hours of classroom learning to a child in need.
6. Krochet Kids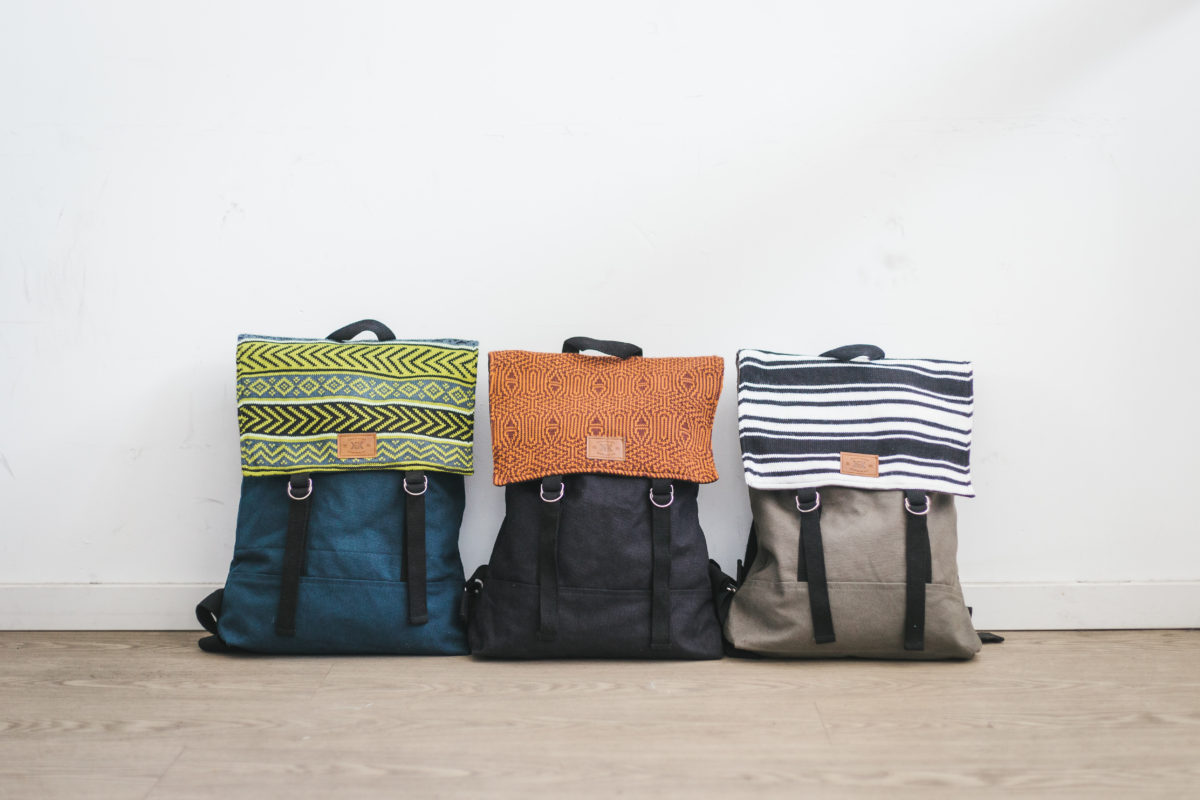 Can a backpack be a tool for lifting women out of poverty? It can when it's a backpack like the Ridgeview, made by women in Peru as a part of the Krochet Kids Cut & Sew empowerment project. "The production of each of our items offers jobs, education, and mentorship to impoverished individuals. Your purchase connects you with the maker through a hand-signed label." Learn more about the project here.
7. Jatalo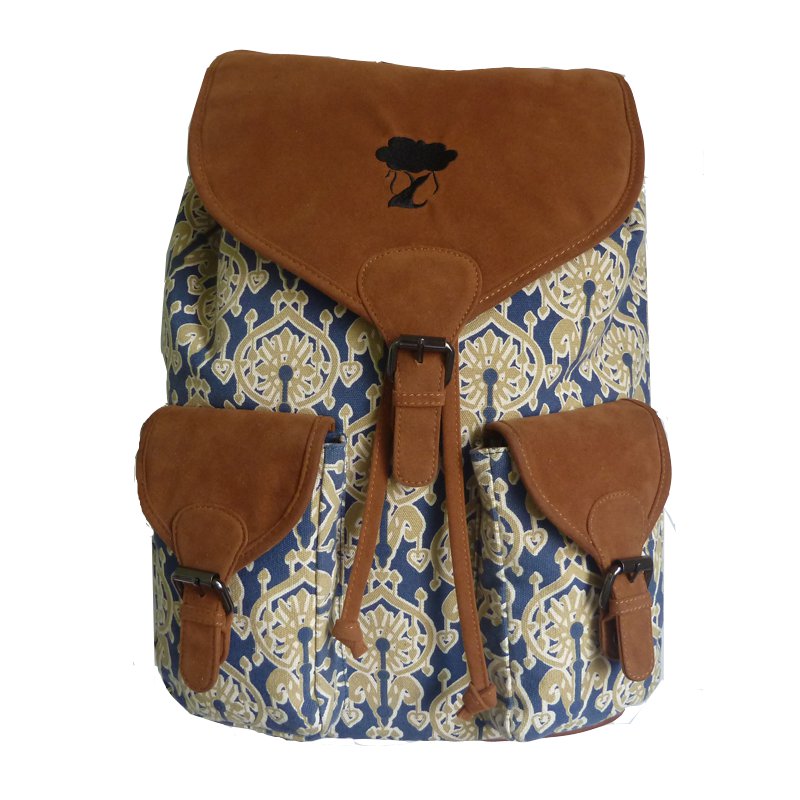 Not only does Jatalo draw inspiration from global design trends, they also give back in a global way. When you buy a backpack from Jatalo, they give a year's worth of textbooks to a child in need.
Since today is the first day of school that means that school supplies have already been purchased round these parts. However, is it really ever too late to snag a backpack that will spread some good to others? Which one is your favorite? Leave a comment and let me know!
Save
Save