I recently was gifted a copy of the book "Little Walks, Big Adventures: 50+ Ideas for Exploring with Toddlers" by Erin Buhr. As you can imagine, I was really excited to receive this book from the publisher. I don't know about you, but I find myself going to the same places and doing the same things with my 4.5-year-old over and over again. The activities Buhr presents in the book are helpful in getting out of that rut!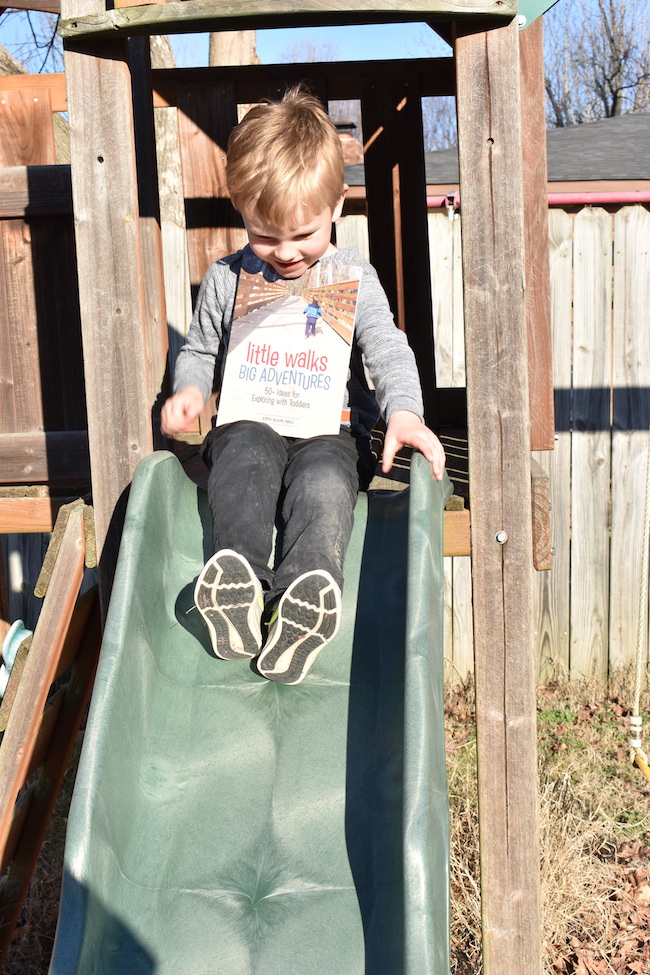 Who is the "Little Walks, Big Adventures" for?
I recommend "Little Walks, Big Adventures" for anyone who interacts with toddlers, from parents to teachers. Even though the book is geared towards toddlers 15-36 months, I can see myself adding most of these activities into what I'm already doing with Coen. Reading through the book, I found myself repeatedly saying, "Oh, I want to try this activity."
If you want to instill a sense of wonder about our world while fostering cognitive and motor skills in your day-to-day with your toddler(s), "Little Walks, Big Adventures" is an absolutely wonderful resource for you!
What is the book about?
"Little Walks, Big Adventures" gives the reader a well-rounded introduction to getting outside of the home and/or school environment in order to learn and discover. In addition to encouraging exploring the world with your toddler(s), the book also provides ample learning opportunities.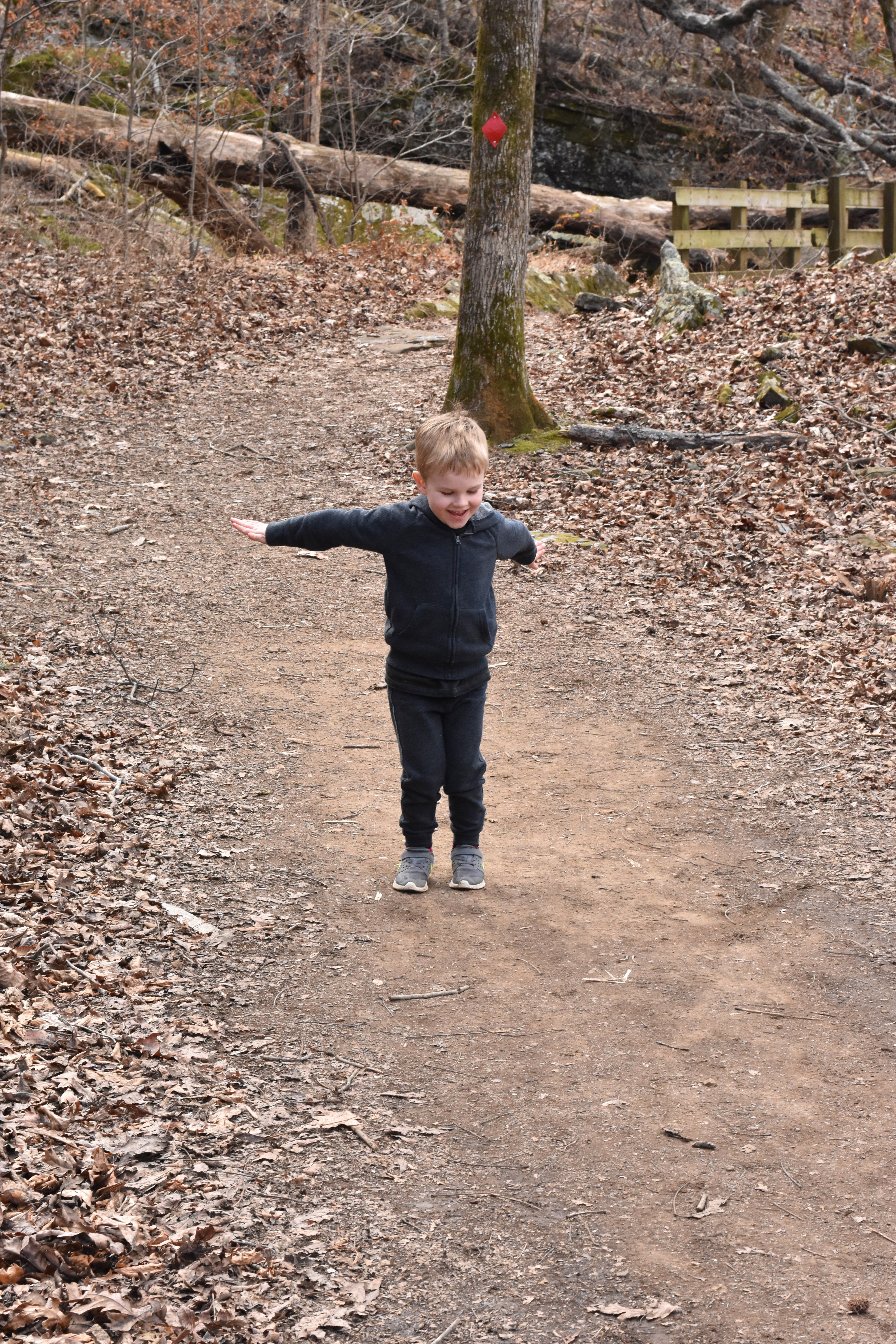 Applying the activities
I was pleasantly surprised to discover some of what we already do included in the book. One of those is a walk at the art museum. We visit Crystal Bridges quite frequently, so I'm excited to try out some of the activities suggested in the book. I believe they will help deepen Coen's experience and interaction with the art.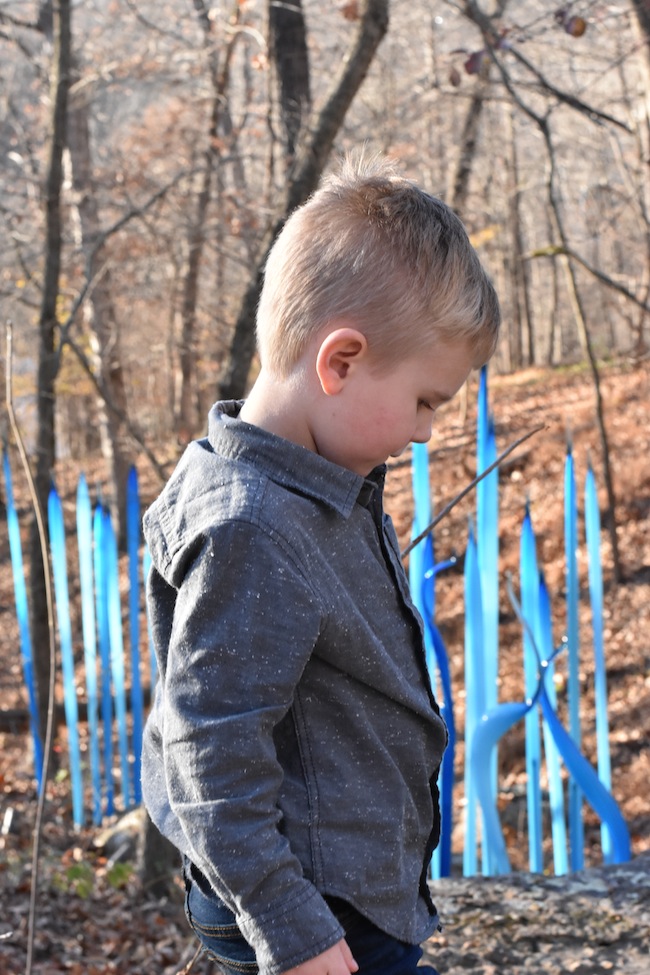 The activities are all presented with thoughtful care. Each begins with details on what to bring along, what to take into consideration, and what to notice before or during the activity or walk. This section helps you prepare for situations you may not have already considered.
While most of the walks take you into the outdoors or your community, many activities can be adapted for using indoors if necessary.
Minimal materials, BIG impact
The activities in this book are simple yet impactful. They require few materials, most of which are things you will find around the house or on the walk itself. The activities themselves are extremely flexible and adaptable. "Little Walks, Big Adventures" is a great resource for finding themed activities even if you don't incorporate a walk. The walks and activities are set up to be independent of each other–you don't have to do one for the other to have an impact.
Be sure to check out Erin's blog, Bambini Travel for more great ideas and to buy the book!