Have you noticed the increasingly clever and cute ways parents-to-be are announcing that a little bundle is on the way? Search "pregnancy announcement" on Pinterest and you'll find photos of tiny shoes tucked in between two larger pairs of shoes with text reading, "Our family is growing by two feet," among other examples ranging from cute to stomach-turning (the latter usually feature a toilet in some way). There are a myriad of ways to announce, and it seems like parents are in some unspoken competition to come up with something more unique than anyone else before them. My husband and I announced ours here on the blog. So, imagine my surprise when I received a text message last fall from my little brother, Marcus, asking me to throw a baby shower for his wife Jenn. Without missing a beat I replied, "Of course, I'd love to." Then I thought for a minute and followed up with, "Wait, is this your way of telling me she's pregnant?!"
I'm so happy for Marcus and Jenn, and couldn't wait to start planning the shower. After tossing around some other theme ideas, I decided that there was no better way to welcome "Baby Woods" than with a forest theme. I had so much fun planning this shower; it brought out my inner party planner and inspired me to get crafty. My grandmother agreed to let us have the party at her house in Mountain Home, a location that would be convenient for family and friends of the parents-to-be.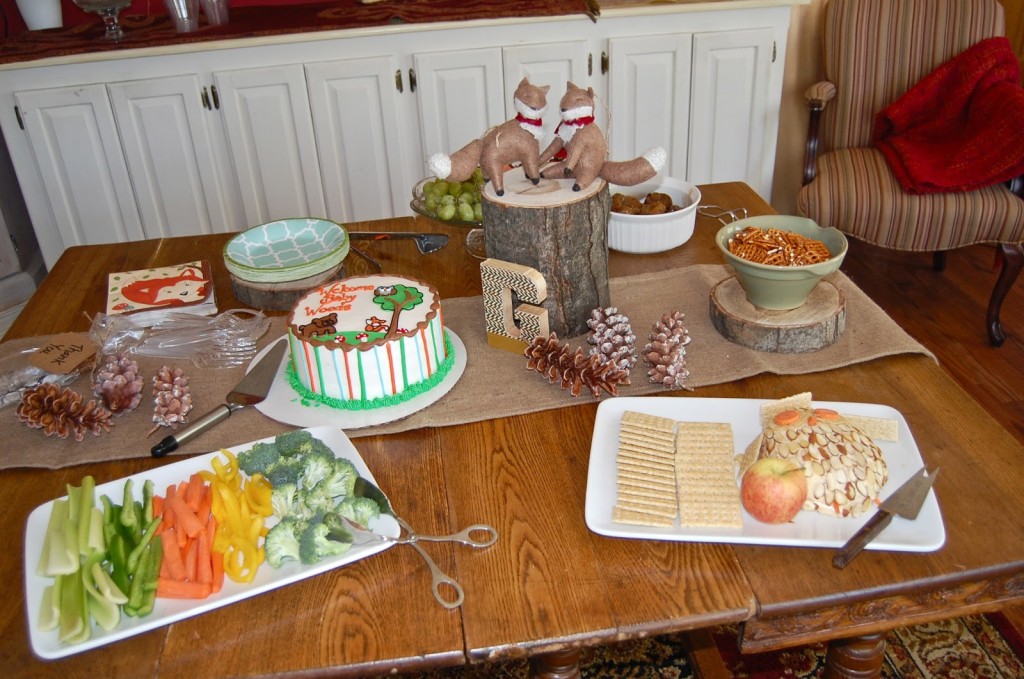 The owl cheeseball was a hit with all of the guests. It was almost too cute to eat!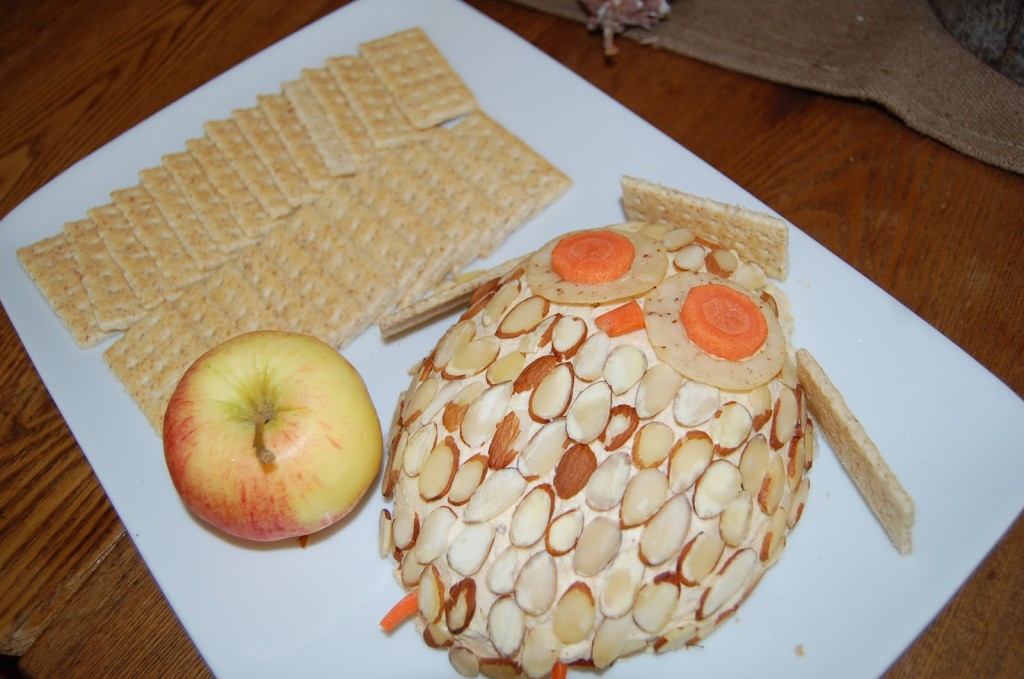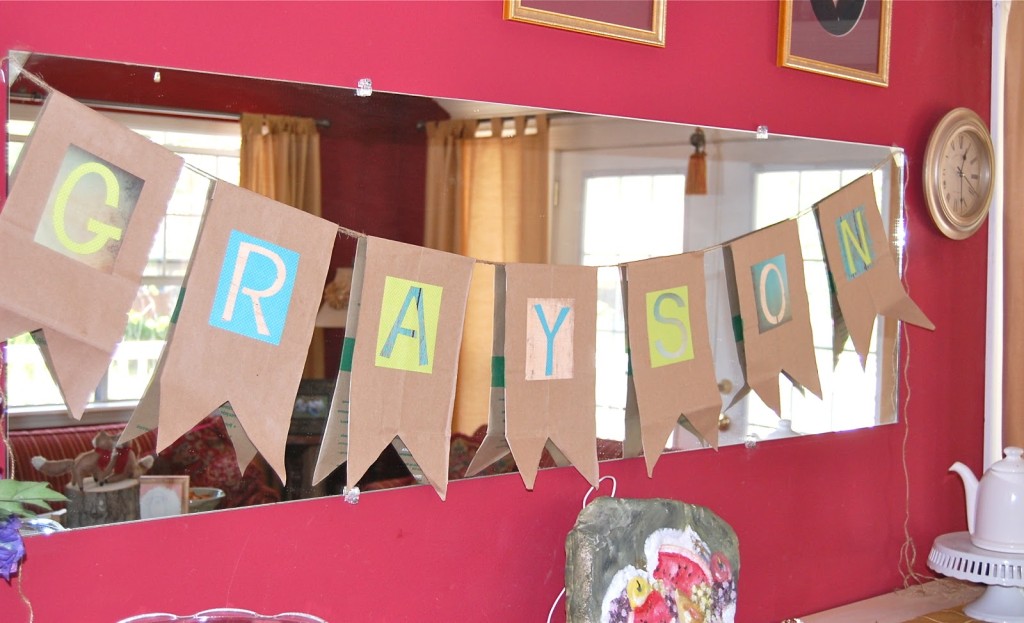 I made the bunting from paper bags (thanks, Ozark Natural Foods!), scrapbook paper and twine.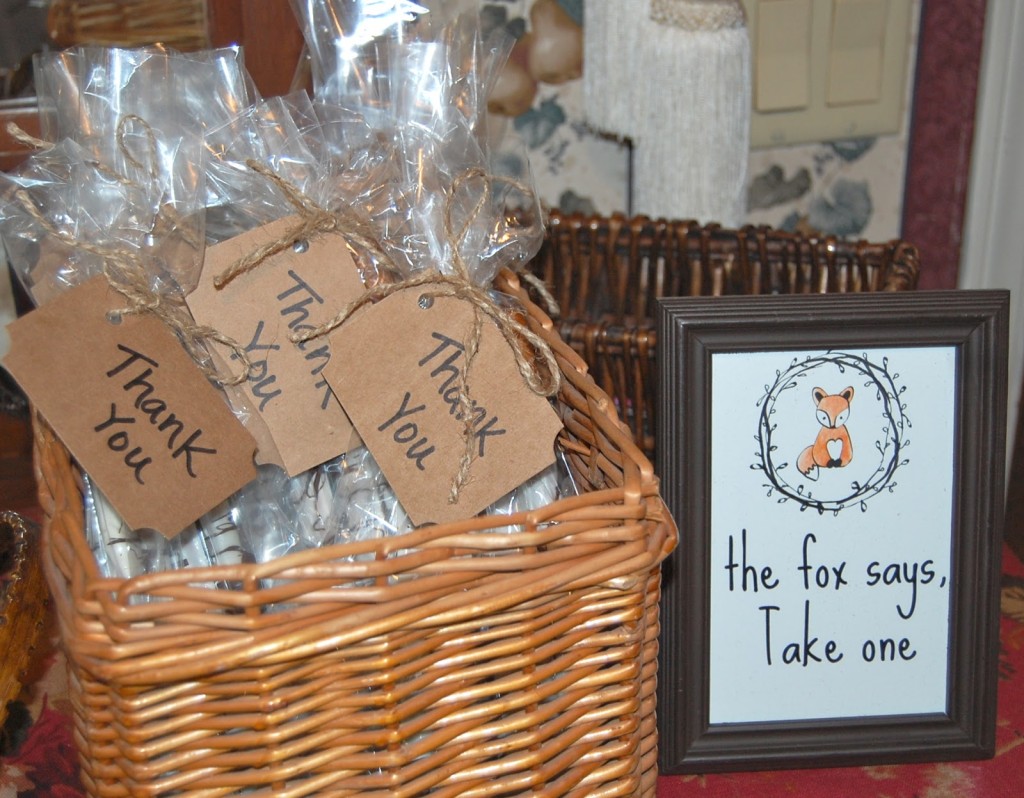 Everyone who came went home with a bag of "birch sticks," aka, chocolate-covered pretzel rods.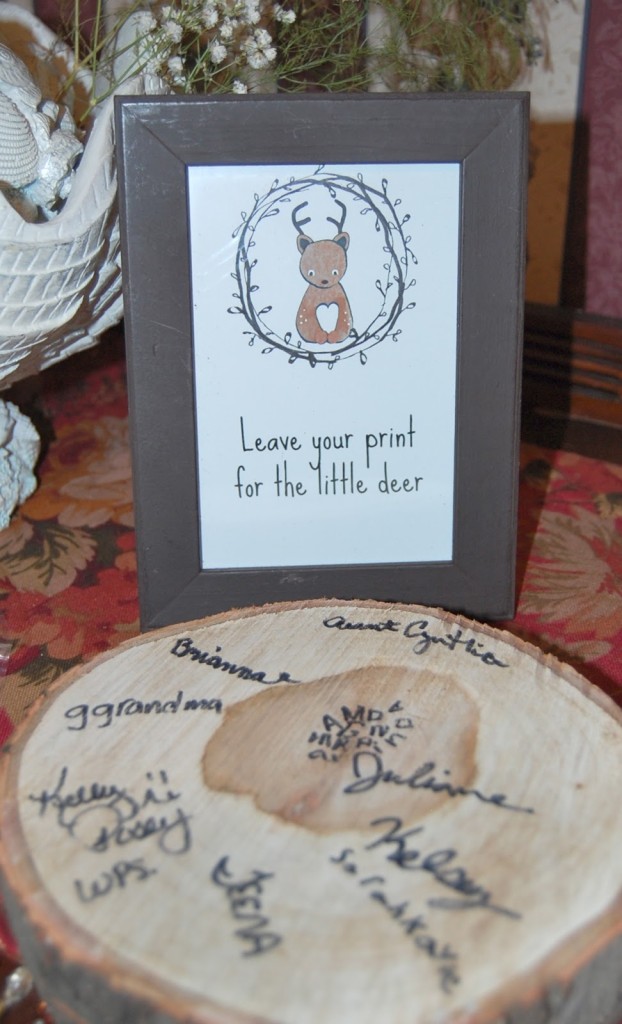 The adorable deer and fox graphics I used on my signs are from the talented Hannah at We Lived Happily Ever After. They are free to download, just click
here
.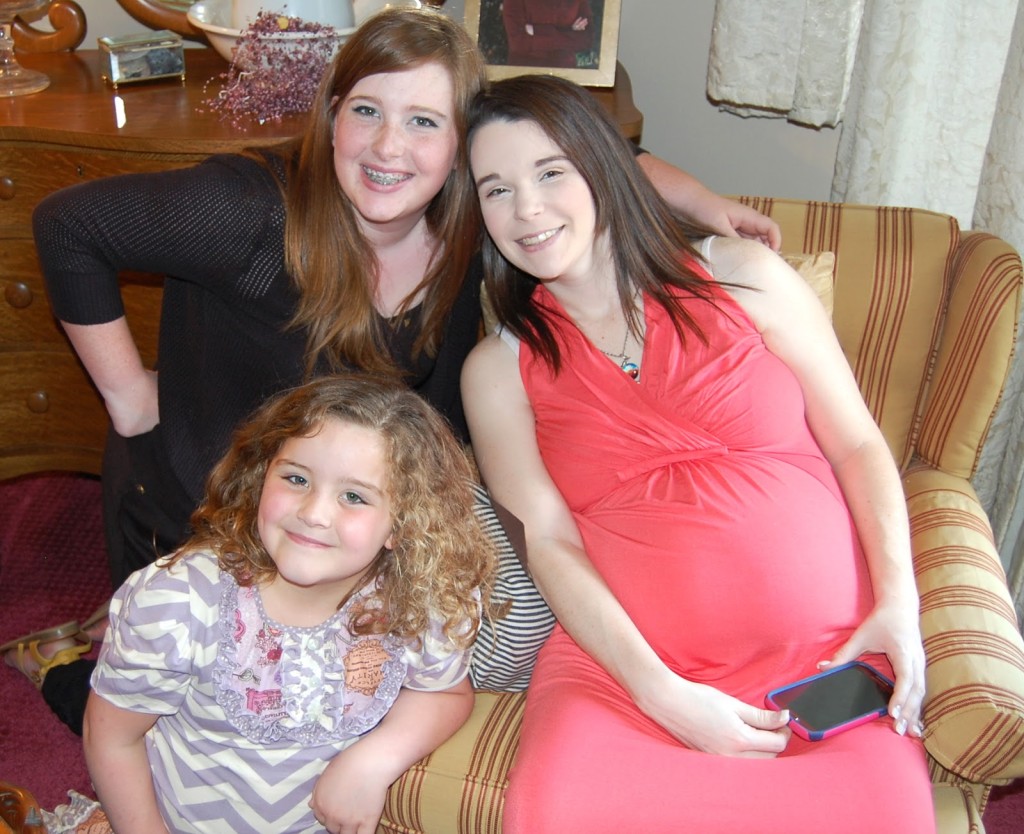 The guest of honor with a couple of baby Grayson's cousins!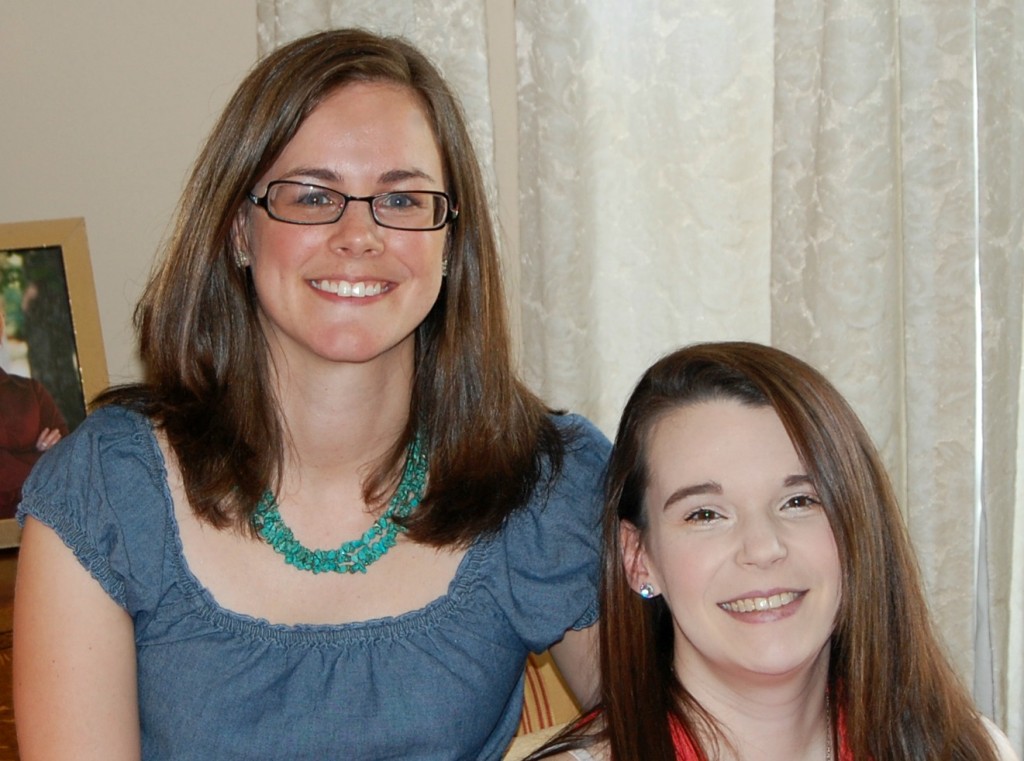 It was an honor to put this party together for Jenn and I can't wait to meet baby Grayson soon!