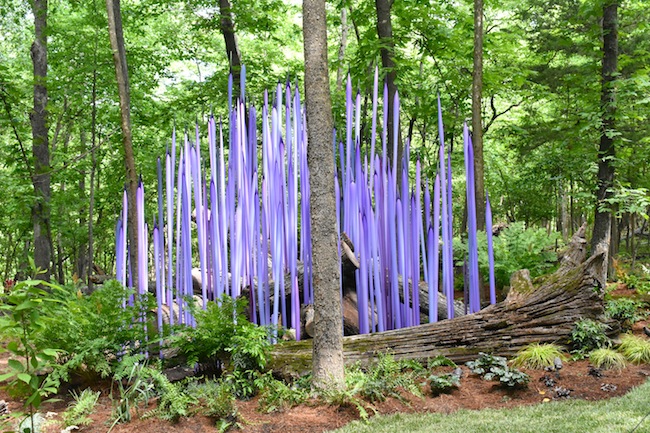 Last week I had the opportunity to visit the new Chihuly exhibition at Crystal Bridges Museum of Modern Art. While I try to view as many of the temporary exhibitions as possible, this was my first time attending a media preview for an exhibit.
As embarrassing as it is to admit, before this exhibition I had only had heard of Chihuly and his art on Frasier (yes, the television series). However, even I knew that this was a very special kind of artwork on display. It is unlike anything else that has been brought to the museum before. Looking back through my photos I can't help but get chills again.
Chihuly in the Gallery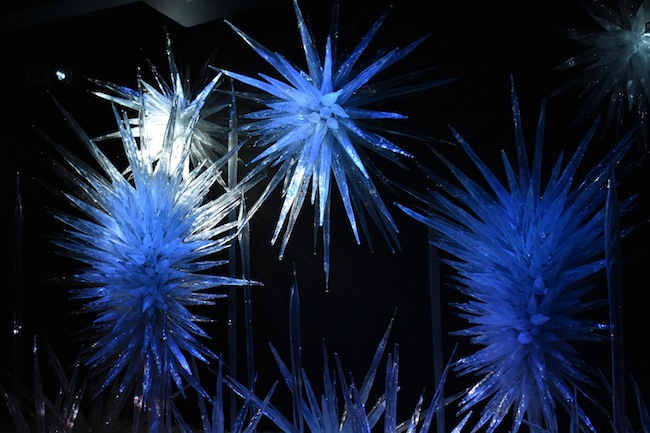 If you've ever wished you could go to New York and view the innovative window displays at Christmastime, you can get a spectacular taste right here in Arkansas. The multimedia display entitled "Winter Brilliance" was originally created for a Barneys New York holiday window. "It combines clear glass chandelier forms with a Christie's 360 digitally-mapped lighting display and the musical composition by Hannis Brown, to produce an evocative, ice-like brilliance," according to the press release for the exhibition. I simply cannot describe just how incredible this installation is–you must see and experience it for yourself!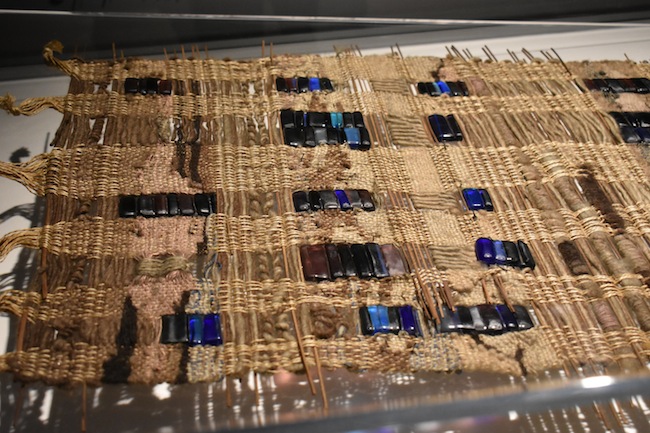 The gallery exhibition also includes many works that have never been displayed in a museum setting before. One piece of note is a weaving with fused glass that Dale Chihuly created in 1965 as an interior design student at the University of Washington in Seattle.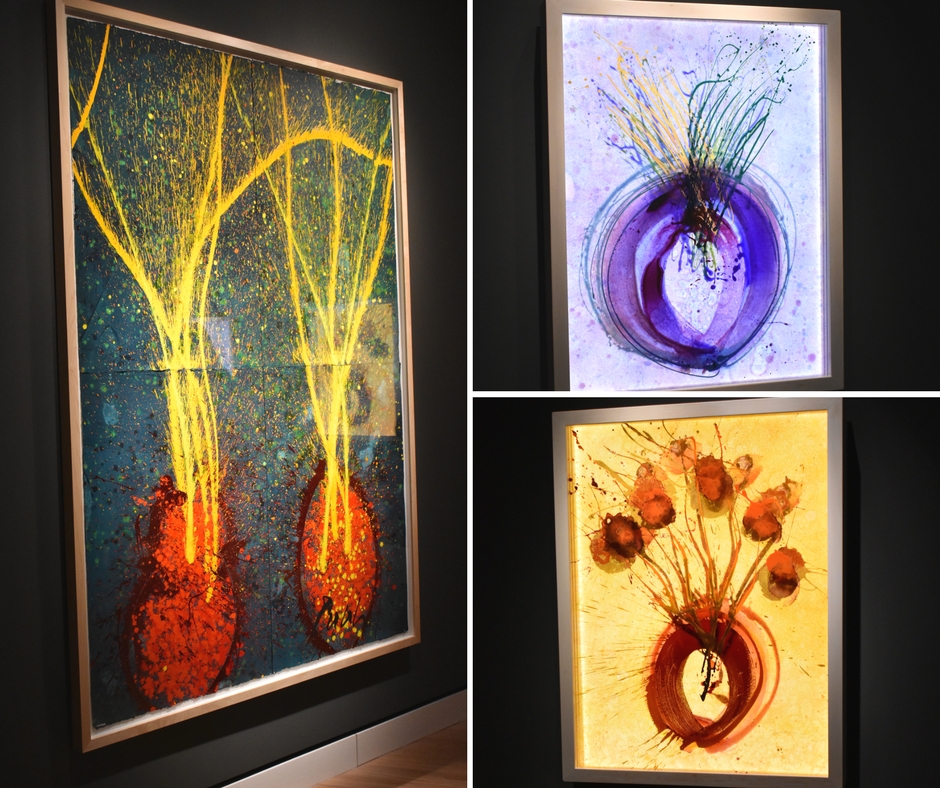 The brand new Glass on Glass series is also on display in a museum setting for the first time. These vibrant pieces are two- and three-dimensional works of sculpture and painting.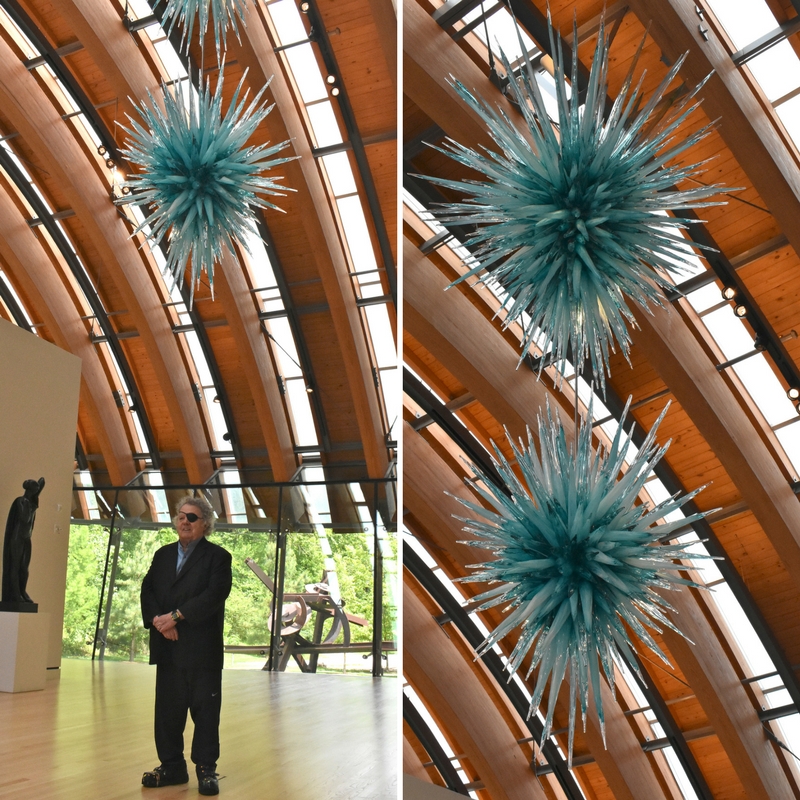 "Crystal Bridges is the only venue for this particular exhibition and many of the works are presented in a new way or for the first time. The works are inspired by th surrounding nature and unique architectural elements at the museum," said Britt Cornett, Head of Exhibitions, Chihuly Studio.
Chihuly in the Forest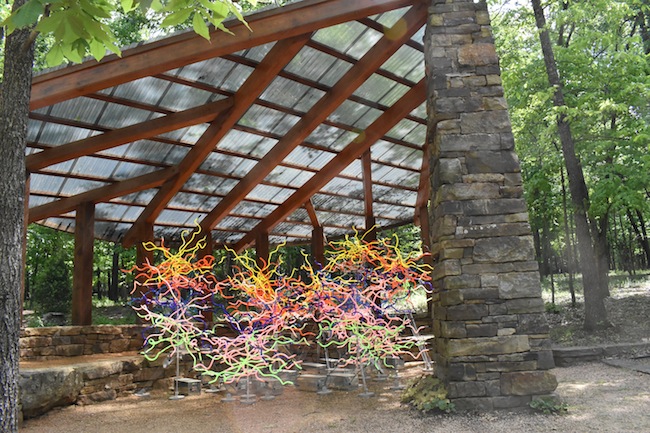 The "firsts" don't stop there either. "This is the first indoor-outdoor exhibition for Crystal Bridges and the first time Chihuly's works are on view in a natural forest setting," said Lauren Haynes, Crystal Bridges' Curator, Contemporary Art.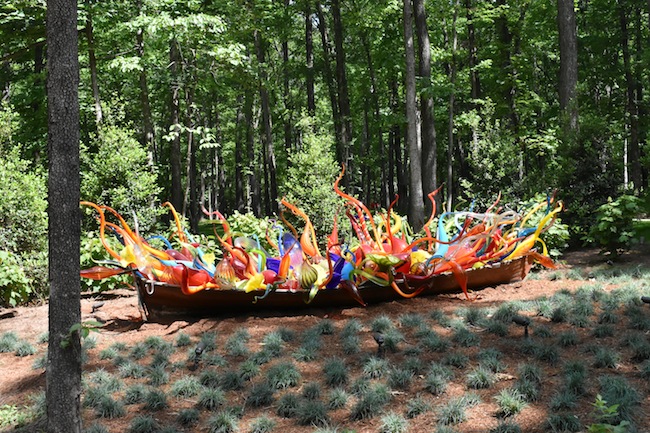 I particularly enjoyed the outdoor installations along the reopened North Forest Trail. It makes sense for this nature-inspired art to be on display in a natural, outdoor setting. The natural light and forest surroundings give life to these works in a way that no other setting could.
"I'm always inspired to exhibit my work in various types of environments, from museums and gardens around the world, to unique indoor settings. I'm always looking to push the boundaries of the medium of glass in terms of color, form, scale, and light, all of which are essential elements of my work." -Dale Chihuly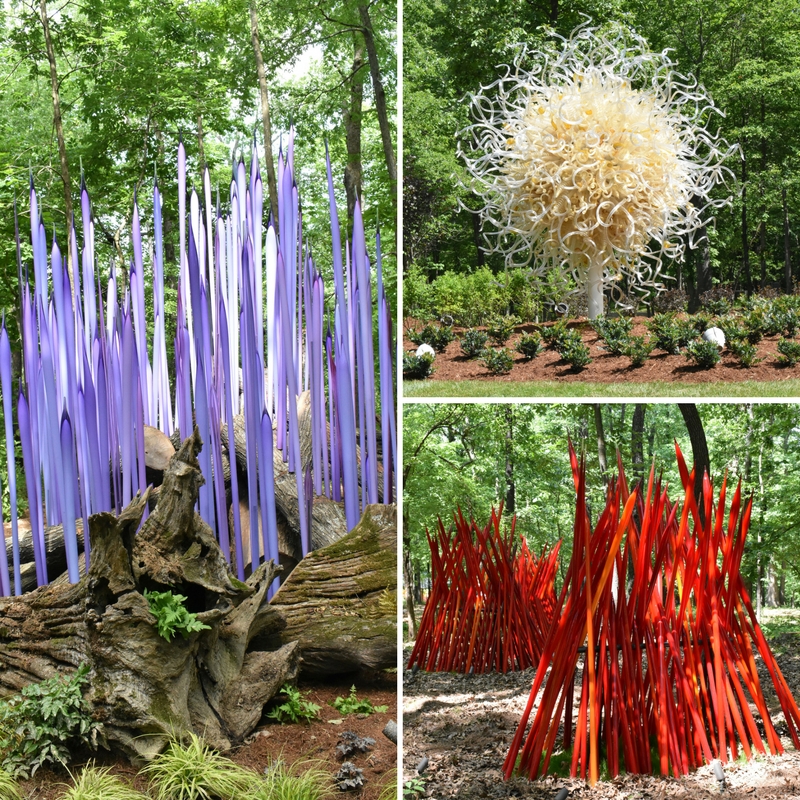 The temporary Chihuly: In the Gallery and in the Forest exhibition is on view June 3 through August 14. Admission is $20 for adults and includes the indoor and outdoor venue. Once the gallery portion closes, the cost drops to $10 for Chihuly in the Forest, which is on view August 16-November 13. No cost for museum members and youth ages 18 and under. 
Save