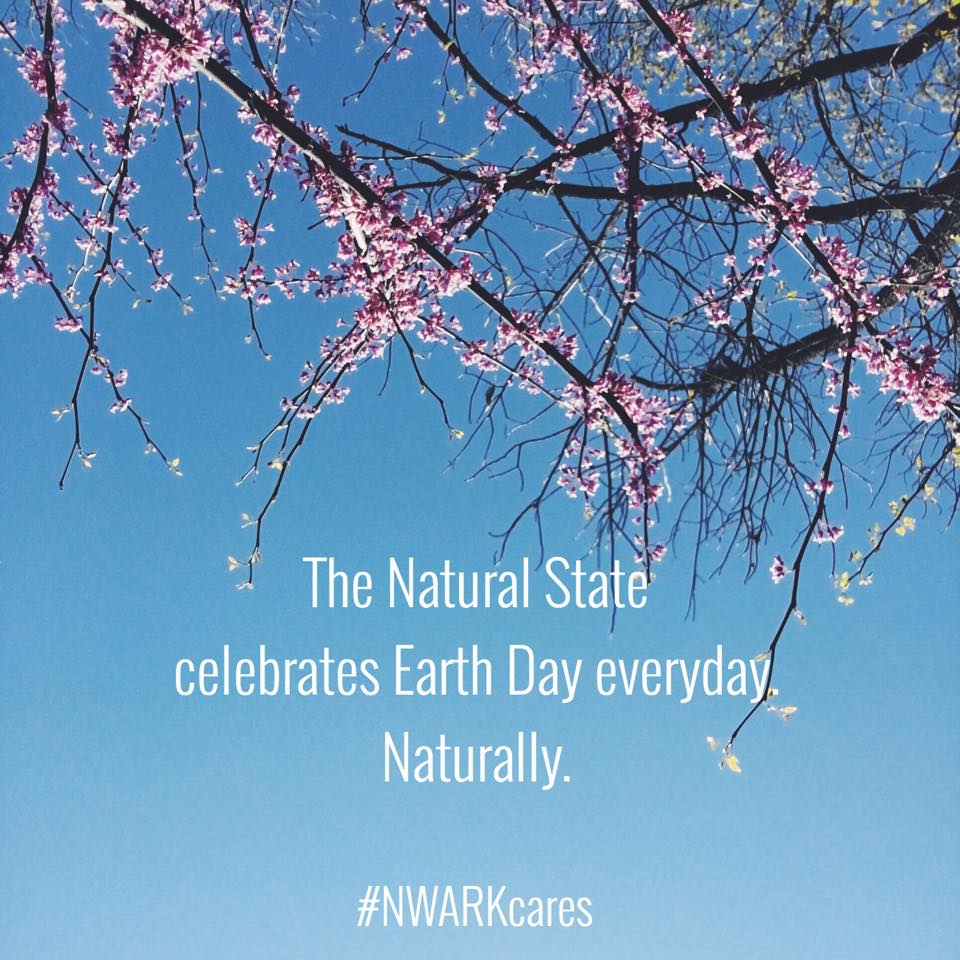 When I heard that this month's #NWARKCares focus would be on the environment, I immediately thought of Heifer International's mission to end hunger and poverty and to care for the Earth. I told my fellow Northwest Arkansas bloggers that even though they are based in Central Arkansas, I didn't feel I could write about the environment without talking about Heifer. And here's the reason–through volunteering for Heifer I learned so much more about how what we do in our everyday lives impacts the environment.
Yes, I grew up with the mantra recycle, reduce, reuse, and I was raised by parents who put that into action and taught us to recycle. That was pretty much the extent of it though. I continued to recycle throughout college and I even began a recycling program at a business I worked at in Northeast Arkansas, but it wasn't until I began volunteering with Heifer Village in 2009 that my idea of caring for the Earth expanded. The exhibit that really brought it all home was the "Make a Difference Lab." This was an interactive exhibit where visitors could declare their intention to make changes in their life that would impact the Earth and the world at large for the better. By typing their commitment to recycle, volunteer, compost, save energy or reduce pollution, visitors were able to connect all of what they learned in the learning center's exhibits to their very own lives. It also impacted me as a volunteer. Seeing all of the commitments visitors made every day created in me a desire to do those things as well…all of them! Right NOW!
I got it into my head that I wanted to start an organic farm, raise chickens, some goats, maybe llamas or alpaca, and grow our own food, simplify our life. I still hope that we can realize that dream in some way in the future, but I realize that I have little if any experience with any of those things so I need to start small. Like, with a garden. It's not that I have never planted something in the soil myself, but I haven't ever had a garden of my own. This spring and summer I hope to help out in my friend's garden to get my feet wet, plus I am going to start out with a small herb garden of my own. I am also looking into growing some lettuce and possibly tomatoes hydroponically in our sun room. I recently visited Ozark Hydroponics and it sounds like something that I could easily manage and use as a tool to teach Young Master Gray about growing your own food.
Something else that I have recently committed to is reducing the amount of non-recyclable or reusable items that we bring into our home. I was feeling really good about all of the things that I was recycling through the city's recycling program and TerraCycle. Then, a friend recently pointed out that a lot of packaging we had been saving to send in to TerraCycle's mail-in recycling program was not actually recyclable. Not even by TerraCycle's standards. This brought me back down to Earth and made me start to rethink the way we conduct ourselves as consumers. Taking a reusable bag to the grocery store is great (if you actually remember to take it inside), but have you ever thought about the packaging around the items you purchase? Is it recyclable? Is there an alternative product with recyclable packaging or, better yet, no packaging? Can you make that product at home? Can you take in your own jars and fill them up in the bulk section at Whole Foods or, locally, Ozark Natural Foods?
It will require some planning and some re-evaluating, and I realize that we won't be able to eliminate all non-recyclable packaging at once. (Note: This is me telling myself that it's a process and it is okay to not do it all right away.) I remember reading about a family that had taken on a no-waste challenge and they even took in their own glass containers to the butcher to carry their meat home. I admit, I draw the line at recycling the packaging around raw meat. It always goes in the trash because of the gross factor. I never even considered taking in my own container to the butcher.
So, if I were standing in the "Make A Difference Lab" right now (unfortunately, I recently discovered it is no longer there), my commitments would be:
Start growing our own food,
Be a more conscious consumer including shopping more from the bulk section and farmer's markets, and
Get my clothesline put up so I can start drying all of our laundry on the line, not just what will fit on the drying racks, makeshift clothesline, and backs of chairs.
Baby steps. Lllamas will just have to wait. What about you? Treat the comment section as our virtual "Make a Difference Lab" and share your own commitments!