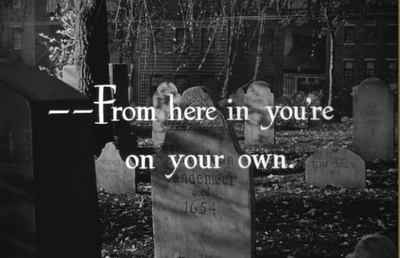 While fall is
my favorite season
, Halloween has never been my favorite holiday. I don't wear a costume or put up decorations. And I confess, more often than not when the 31st rolls around, I just leave the porch light off. So when the topic of Halloween arose as part of the Arkansas Women Bloggers
BLOGtober Fest
, I drew a big, ol' blank.
Then I started thinking. I could write about the time I was trick-or-treating in North Carolina and walked onto a porch to find an unattended (so I thought!) bowl of candy sitting next to a scarecrow decoration. As I reached out to take my piece (only one, of course) the scarecrow moved! Or, I could tell the tale of my first (and last) experience going to the haunted houses in the abandoned warehouses of the Kansas City West Bottoms neighborhood. For me, the terror began even as we stood in line waiting to enter. Inside was a maze winding through the dark. I feared every corner, around which came some new horror.
However, my fondest Halloween memory has to be watching Arsenic and Old Lace with friends. It became a tradition of sorts. One that I try to keep even now. Last year, I added the Cary Grant flick to my Netflix queue and then put it aside to watch on Halloween. I ending up sending it back unwatched. I hope to make up for that this year.
"It's not a nice thing to do. People wouldn't understand. He wouldn't understand. What I mean is…well, this is developing into a very bad habit!"–Cary Grant as Mortimer Brewster addressing his elderly aunts after they've poisoned and killed their 12th lonely, old man.